When debt gets out of control – it affects your emotional and physical health. There are debt reduction services that you can explore along with do-it-yourself ways to reduce your debt.
Having multiple debts, be it Credit Cards, Personal Loans, Car Loans, Taxes, HST, 407, Household Bills, Payday Loans, and Student Loan; you can deal with it the same way – one step at a time.
Here is a guide on debt reduction services in Canada and how you can reduce your debt on your own thru proven methods.

How Debts Affect Your Health and Why You Should Explore Debt Reduction Service?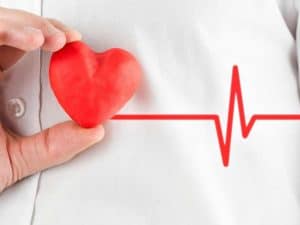 According to a study in the UK, huge household debt is linked to poorer general health and lower life expectancy. That means the longer the debt is, the longer the stress an individual can suffer. When your mental, emotional, or physical health is constantly affected by stress, it's harder for you to prevent other illnesses, or it can take longer for you to recover.
Click on this link to read the full report about the effects of debt to your health.
During this time of COVID-19 Pandemic, your health should be your priority. Therefore, anything affecting your health should be immediately addressed, one of which is debt. We are going to go thru ways to successfully reduce debt and know your government-approved debt reduction services in Canada.

Easy Debt Reduction Methods That You Can Do
1. Organize Your Finances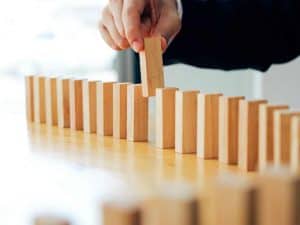 There are different types of debt but not all affect your finances:
Types of debts that can be reduced:
Credit Cards
Personal Loans
Car Loans
Taxes
HST
407
Household Bills
Payday Loans
Student Loan
CERB
To determine what type of debt is making the biggest impact on your finances, gather all your recent statement-of-accounts from all your creditors.
Find which debt is costing you the most by knowing which debt has the highest minimum monthly payments and interest rates. This information is very important for you to perform other methods successfully.
2. Cut Down Expenses and Aggressively Pay Down Debt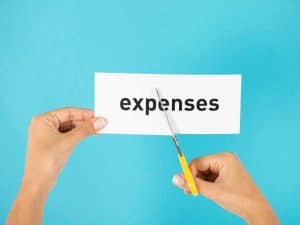 After seeing where your money is going, it's about time to start cutting – start with the monthly spending that is not important. This debt reduction method can also help you save money and be able to pay extra towards your debt.
If you have old subscriptions or memberships that aren't needed, you must have them suspended or canceled to save monthly. Overspending on dining, house cleaning, and clothing must be avoided.
Once you have determined what to cut down, use the money you will save to pay more than the minimum monthly payments to aggressively pay off your debt and be debt-free sooner.
3. Prioritize High-Interest Debt (Avalanche Method)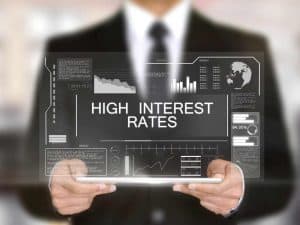 With this debt reduction strategy, you'll pay-off your high-interest rate debts first to the lowest. You'll basically have to put all your extra money towards the account that has the highest interest rates among all your debts.
Once the debt with the highest interest rate is paid off, you start paying down the second next highest interest rate. Every time a debt is paid off, you'll have more money each month that you can use to pay off the next highest interest rate debt. Continue to do this process until all your debt is paid off.
4. Pay-off Smallest Balance First (Snowball Method)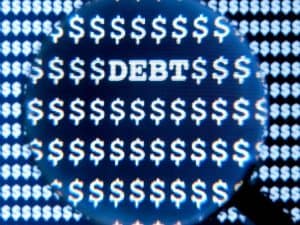 As opposed to the avalanche method, with the snowball method – you will pay off your debt in order from the least balance to the largest balance regardless of the interest rate.
Most people will love this type of debt reduction method because you start seeing success earlier thru getting rid of lowest balance debt first. Once the smallest balance is paid off, you aim for the next smallest balance. This method could help improve your credit score especially if you take care of credit card debts first.
3. Balance Transfers with 0% Interest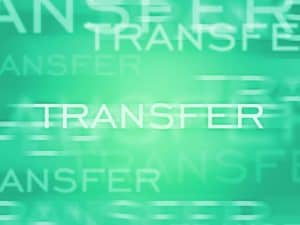 If you have multiple credit card debt, do a balance transfer of all your high-interest rate credit cards to the one with the lowest interest rate. This can help you spend less money on interest over time.
Some banks will offer you a 0% interest rate as an introductory offer in a period of 6-12 months sometimes 18 months. This is your chance to pay off your credit card balance without incurring additional interest charges.
Debt Reduction Services in Canada
Create Your Personalized Debt Reduction Plan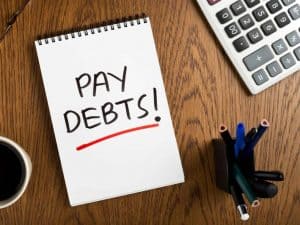 Speak to a trusted debt relief service provider like us. Our team is dedicated to help you with your debt reduction goal and ultimately to eliminate your debt. With our government-approved debt reduction program, we can reduce your debt by up to 50%-75%.
Our team has proven great results when it comes to debt reduction services and debt elimination. Please read thru our hundreds of 5-star google reviews at this link to learn more.
This program will also include:
Stopping Wage Garnishment
Stopping Collection Calls
Stopping Interests
Stopping Lawsuits
We offer Free Consultation to anyone who have over $10,000 worth of debt from the following:
Credit Cards
Personal Loans
Car Loans
Taxes
HST
407
Household Bills
Payday Loans
Student Loan
CERB
With every successful 15-minute consultation, we donate $1 to Sick Kids in Ontario. This is our way of giving back to the community.
We understand COVID is still a threat, don't worry you don't need to leave your home to discuss your options. Our free consultation can be done thru phone call or zoom.
Click the button below to start your easy debt reduction plan and journey to a better future.

Serving These Cities and Surrounding Rural Areas:
Toronto, Mississauga, Scarborough, Brampton, Vaughan, North York, Markham, Oakville, Pickering, Ajax, Whitby, Richmond Hill, Newmarket, Caledon, Burlington, Etobicoke, St. Catharines–Niagara, Montreal, Vancouver, Calgary, Edmonton, Ottawa-Gatineau, Winnipeg, Quebec City, Hamilton, Kitchener, London, Victoria, Halifax, Oshawa, Windsor, Saskatoon, St. Katherines-Niagara Falls, Regina, St. John's, Kelowna, Barrie, Sherbrooke, Guelph, Abbotsford, Kingston, Kanata, Trois-Rivières, Moncton, Chicoutimi–Jonquière, Milton, Red Deer, Brantford, Thunder Bay, White Rock, Nanaimo, Sudbury, Lethbridge, Saint-Jean-sur-Richelieu, Peterborough, Kamloops, Saint-Jérôme, Chilliwack, Sarnia, Châteauguay, Drummondville, Belleville, Fort McMurray, Sault Ste. Marie, Prince George, Medicine Hat, Welland–Pelham, Grande Prairie, Airdrie, Granby, Fredericton, Saint John, Beloeil, North Bay, Saint-Hyacinthe, Brandon, Vernon, Cornwall, Joliette, Courtenay, Charlottetown, Victoriaville, Chatham, Georgetown, St. Thomas, Woodstock, Bowmanville, Salaberry-de-Valleyfield, Shawinigan, Rimouski, Spruce Grove, Sorel, Campbell River, Prince Albert, Penticton, Mission, Leamington, Moose Jaw, Stouffville, Lloydminster, Orillia, Stratford, Orangeville, Cape Breton–Sydney, Bradford, Leduc, Timmins, Okotoks, Saint-Georges, Keswick–Elmhurst Beach, Bolton, Val-d'Or, Cochrane, Quispamsis–Rothesay, Midland, Innisfil, Owen Sound, Brockville, Fergus, Lindsay, Collingwood, Cobourg, Alliston, Wasaga Beach, Valley East, Pembroke, Tillsonburg, Port Colborne, Fort Erie, Strathroy