Among the many cities in the United States of America, Ontario is now one of the most desirable places to live and work in; however, the cost of living has continued to increase significantly, which makes it difficult for households to make ends meet. Many Families struggle with consumer debt. Often, people will apply for a loan or use credit cards consistently to stay afloat. In this article, you will get to know your debt relief government-approved programs.

What happens when you apply for a loan from your bank or other financial institution and you get turned down? What options do you have in responding to debt relief requirements? Where would you go to seek other alternatives on the best solution to meet your financial needs? In this article, we will go through government-approved programs to help you get out of a sticky situation.
If you are living in Ontario and you feel like you're out of options, you must know about this information. COVID-19 has gotten the best out of everyone in the year 2020, but don't lose hope yet; there are government-approved debt relief options that you can take advantage of to battle the effects of the pandemic on your financial situation.
Debt Counselling (For Better Debt Management)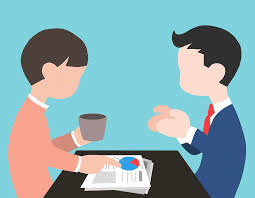 During the COVID-19 pandemic, everyone is one way or another facing financial stress, getting turned down for a loan from your bank causes more financial pressure. If you need help and guidance with how you can manage your budget better, especially during these difficult times, a non-profit credit or debt counselor can help you in terms of managing your finances strategically. They are your first point of support if you need coaching and simple debt and financial management solutions.
Debt Consolidation Programs (Government-Approved for Major Credit Card Debts and Other Types of Unsecured Debts)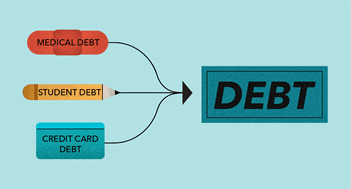 One of the best methods of eliminating a huge debt (over $10,000 worth of debt) is through the Debt Consolidation Program. To help eliminate credit card debt as well as Personal Loans, Car Loans, Taxes, CERB, HST, 407, Household Bills, Payday Loans, and Student Loan merging your debt into one single monthly payment can be a huge relief.
It will simplify your payments; instead of paying multiple debts on different dates, which causes confusion and sometimes late payment fees due to forgetting to pay some other debts – you will have one affordable monthly payment to keep track of. This monthly payment will be easier and more affordable because the debt is reduced by up to 50%-75% from the original debt owed.
With this debt relief government-approved program in Ontario, the debt relief company will represent you and negotiate with your creditors. They will arrange for you to pay your unsecured debts with little to no interest making it easier for repayment and to quickly pay off your debt.
Key benefits of consolidating your debt with this program:
Stop wage garnishment
Stop harassing phone calls from debt collectors, and creditors
Protect your assets (house and vehicle)
Reduce your debt by up to 50%-75%
Reduce the debt interest rate to 0%
Merge your debt into a single monthly payment
Best Government-Approved Debt Relief Company to Contact
If you want your debt relief program to be successful, talk to us. We are the most trusted hardship relief provider in Ontario; we help create a highly efficient and personalized debt consolidation program to help you get out of debt quickly and successfully.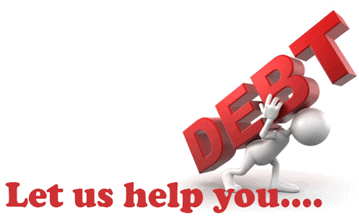 Our government-approved debt relief program has helped thousands of Ontarians successfully eliminate debt and start a new "debt-free" life. With our debt consolidation program, your debt can be reduced by up to 50%-75%. Our team of expert debt specialists will negotiate with your creditors to get a reduction that will favor you instead.
We have hundreds of 5-star google reviews narrating how efficient our service in helping people from within Canada to have a fresh start.

Get a free consultation now to know your debt relief options. Our team of professionals are well-experienced and very knowledgeable; we will make sure you get approved in as fast as 3-5 days.
This can be done through phone call or zoom. You don't need to leave your home. Stay in the safety of your home.

"The agent was very knowledgeable and really made you feel at ease." – Valerie Andrada
"Brittany called me today after i had gotten discouraged about the application process. One small detail and she reassured me wasnt' going to be a factor in my eligibility. I was pleasantly relieved of a nagging stress about debt by having a real conversation with Brittany and confiding in her some personal things and she did the same. Clearly a caring and motivating conversation. Moving forward thanks. Update: got to the final signing stage a couple days ago and I don't think it has sunk in yet but I'm not afraid to answer my phone now☺Brittany talked me thru it and Im sure she is relieved to be finished. I was preoccupied with another issue and she was very patient with me and I needed her positive shine in all this! Cheers to your team." – KL H
Serving These Cities and Surrounding Rural Areas:
Toronto, Ottawa–Gatineau (ON/QC), Hamilton, Kitchener, London, Oshawa, Windsor, St. Catharines–Niagara, Barrie, Guelph, Kingston, Kanata, Milton, Brantford, Thunder Bay, Sudbury, Peterborough, Sarnia, Belleville, Sault Ste. Marie, Welland–Pelham, North Bay, Cornwall, Chatham, Georgetown, St. Thomas, Woodstock, Bowmanville, Leamington, Stouffville, Orillia, Stratford, Orangeville, Bradford, Timmins, Keswick–Elmhurst Beach, Bolton, Midland, Innisfil, Owen Sound, Brockville, Fergus, Lindsay, Collingwood, Cobourg, Alliston, Wasaga Beach, Valley East, Pembroke, Tillsonburg, Scarborough, Brampton, Vaughan, North York, Markham, Oakville, Pickering, Ajax, Whitby, Richmond Hill, Newmarket, Caledon, Burlington, Etobicoke