Are you paying the minimum monthly dues only? Do you not see your outstanding balance nudge? Did you max out your credit card limit? Are you behind on your credit card payments?
If your answer to any or worse, all of the above is yes, know that you are not alone, we can help! Keep reading to learn about how you can stop credit card debt fast and easy.

If you have over $10,000 worth of debt on credit cards, personal loans, CRA, HST, personal taxes, a car loan, payday loans, 407 bills, household bills, store credit cards, or even a student loan, we can help. Continue reading to learn more about how you can eliminate credit card debt and other debts easily and legally.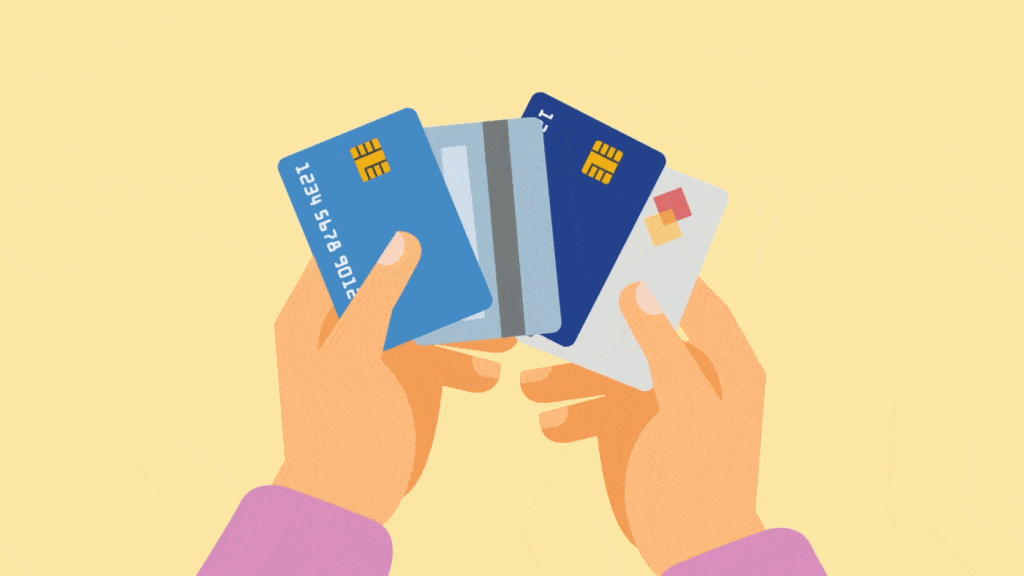 The majority of Canadian Households use credit cards for groceries, shopping, food, and medicines. According to a study, an average Canadian have an average Credit Card debt of $2627.00. Dealing with huge credit card debts is never easy because of the high-interest rates.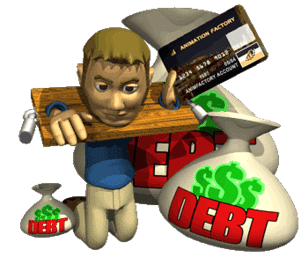 Depending on a person's unique financial situation, the solution can vary as well. Everyone's goal is the same, but taking the right help will make a huge difference on how you can successfully overcome debt. We are here to help! We offer a personalized debt relief and consolidation program that will help eliminate and reduce 50%-75% of your debt. This is a government-program that you must know about, keep reading to know more.
According to finder.com, the average Canadians have 2 credit cards due to their ease of use and as a popular means of payment which could result in higher chances of incurring more debt.
3 Consequences for Not Paying Your Credit Card Debt
1. Negatively Affect Your Credit Score
If you miss a payment (at least the minimum monthly payment), your credit score will be damaged. Make sure to pay at least your minimum payments to avoid getting your credit impacted. This can affect your application for a new credit line or loans in the future.
2. Interests Can Increase Rapidly
Falling behind your payments may trigger your credit card company to increase your interest rate. This can result in accumulating debt faster due to the increased interest.
3. Collection Calls or Lawsuits
If you totally ignore your credit card debt, lenders may forward your debt to a collection agency to bump up aggressive collection strategies. This could include harassing collection calls, or worse – a lawsuit.

Stopping Credit Card Debt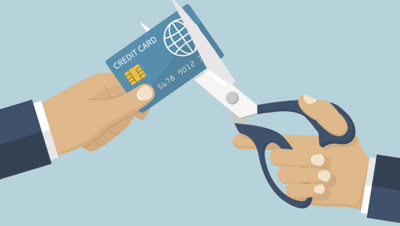 If you've made a decision to finally get rid of your debt, below are simple steps that you can follow to help you get out of credit card debt in Canada.
You must know the total debt you owe, be it by credit card, personal loans, personal taxes, student loans, payday loans, etc. Assess your monthly dues, interest rates, late fees, and the balance you have for each debt.
Sort Out a Realistic Budget
After reviewing your debts, the best follow-up step you can do is to allocate a budget that can fulfill your obligations for all your debts especially credit cards. The budget you are creating must be realistic in terms of how you can sustain it in the long run.
Look out for balance transfer offers from other lending institutions or banks. Most of the time, these balance transfers have very attractive introductory offers such as very low to zero interest rates. This is a good way for you to cut off the high interest being incurred by your credit cards and start paying off what you owe with a new line of credit. 
Negotiate Better Interest Rate
Talk to the bank where you have credit card debt from and negotiate a lower interest rate. Some banks can offer you other card types that have a lower interest which you can use to pay off the high-interest cards you have.
Pay Off Your Credit Cards One by One
Plan to pay off one of your credit cards first. This solution can be done by yourself without any approval from your financial institution. You may decide to focus on a particular card, ideally with the highest interest rate first. This way, you can get rid of your credit card debt one by one.
Paying extra on top of your minimum monthly payments is a small step but a proven relief option to quickly pay off your credit card debt. This is doable if you are receiving bonuses, tax refunds, cash gifts, or if you get a salary raise. A wise move to make valuable use of your extra money is to use it to pay your credit card balances.
If you are looking to pay off your credit card debt faster and easier, Debt Consolidation is one of the best debt relief options can you take advantage of. Not only you can pay off credit card debt, but also other debts like Personal Loans, Car Loans, Taxes, CERB, HST, 407, Household Bills, Payday loans, and student loans. This is a government-approved debt relief and consolidation program designed to merge all your debt into a single and affordable monthly payment.
We Can Help!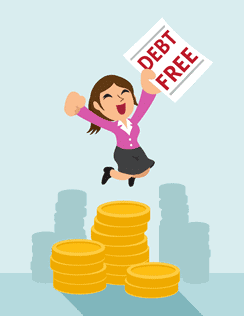 If you live in Canada and have over $10,000 worth of debt from Credit Cards, Personal Loans, Car Loans, Taxes, CERB, HST, 407, Household Bills, Payday Loan and Student Loan you are eligible for a government-approved debt relief program. We are Canada's trusted name in debt relief, we help hundreds of Canadians get out of debt every day.
Our team of Debt Specialists will help create a personalized debt relief option for you. Our debt relief and consolidation program can help reduce or eliminate debt by up to 50%-75%.

Talk to us to learn more about the amazing benefits our debt relief options can provide.
Check out hundreds of 5-star google reviews about us at this link.
Get a Free Consultation, no costs, no obligation, no commitments. We don't charge upfront fees, even if you don't use our service; you will learn a great government-approved program that you can use in the future.
✅Free, personalized debt relief plans
✅Zero upfront fees until debt is resolved
✅Deferred payment options available due to Covid-19
For the past decade, National Debt Relief Services has helped thousands of clients resolve over $5 billion in debt and feel the relief of financial independence.
Click below for a free quote and a personalized debt relief plan from a Certified Debt Specialist! You don't need to leave your home to talk to us. Simply click on the below button to get your free consultation via zoom or phone call.
Get started now!

"Michael was absolutely amazing to work with! Easy to get ahold of for any questions through out the process . Helped me cut my debt dramatically while keeping my financed vehicle . Would recommend to any one needing this type of service . Thanks Michael!" – kylie barnsley
"Michelle Walters :Thanks for all your help!!🙂🙂you made my family happy!!!!!!!" – lidia zavala
Serving These Cities and Surrounding Rural Areas:
Toronto, Mississauga, Scarborough, Brampton, Vaughan, North York, Markham, Oakville, Pickering, Ajax, Whitby, Richmond Hill, Newmarket, Caledon, Burlington, Etobicoke, St. Catharines–Niagara, Montreal, Vancouver, Calgary, Edmonton, Ottawa-Gatineau, Winnipeg, Quebec City, Hamilton, Kitchener, London, Victoria, Halifax, Oshawa, Windsor, Saskatoon, St. Katherines-Niagara Falls, Regina, St. John's, Kelowna, Barrie, Sherbrooke, Guelph, Abbotsford, Kingston, Kanata, Trois-Rivières, Moncton, Chicoutimi–Jonquière, Milton, Red Deer, Brantford, Thunder Bay, White Rock, Nanaimo, Sudbury, Lethbridge, Saint-Jean-sur-Richelieu, Peterborough, Kamloops, Saint-Jérôme, Chilliwack, Sarnia, Châteauguay, Drummondville, Belleville, Fort McMurray, Sault Ste. Marie, Prince George, Medicine Hat, Welland–Pelham, Grande Prairie, Airdrie, Granby, Fredericton, Saint John, Beloeil, North Bay, Saint-Hyacinthe, Brandon, Vernon, Cornwall, Joliette, Courtenay, Charlottetown, Victoriaville, Chatham, Georgetown, St. Thomas, Woodstock, Bowmanville, Salaberry-de-Valleyfield, Shawinigan, Rimouski, Spruce Grove, Sorel, Campbell River, Prince Albert, Penticton, Mission, Leamington, Moose Jaw, Stouffville, Lloydminster, Orillia, Stratford, Orangeville, Cape Breton–Sydney, Bradford, Leduc, Timmins, Okotoks, Saint-Georges, Keswick–Elmhurst Beach, Bolton, Val-d'Or, Cochrane, Quispamsis–Rothesay, Midland, Innisfil, Owen Sound, Brockville, Fergus, Lindsay, Collingwood, Cobourg, Alliston, Wasaga Beach, Valley East, Pembroke, Tillsonburg, Port Colborne, Fort Erie, Strathroy