Canadians often get confused with Debt Settlement Programs in Canada due to the different programs involved in the industry. Read through this guide to learn more about various debt settlement programs you can take advantage of, if you are experiencing hardship with paying your debt.

3 Common Types of Debt Settlement Programs in Canada
Debt can be overwhelming if you don't have the proper information on how you can legally settle it.
1. Debt repayment can be negotiated with your bank.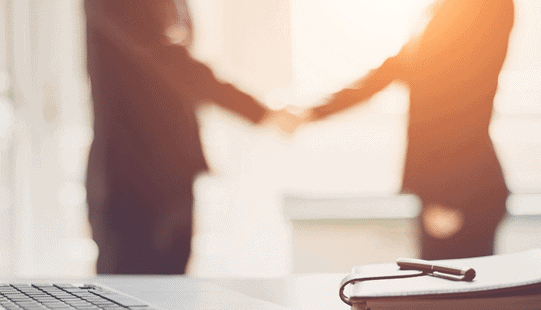 Financial institutions can be flexible in some of the debt settlement options to retain you as a customer – so, they may be willing to negotiate to maintain a longer customer relationship or keep you from missing your monthly payment.
If your financial setback is just temporary; like losing your job or unexpected illness, you must contact your creditors right away to see if it offers a hardship program. They can grant you payment deferment, lower interest rates, or reduced minimum payments temporarily to help you.
You may also discuss lump-sum settlement. With this negotiation technique, you may offer your creditor to settle your outstanding debt in one big payment for less than your actual balance. If they agree, the rest of the balance is forgiven.
Any of these negotiation types can work but will depend on each situation. You must get a written documentation of what has been agreed with so you are assured the deal is in place.
2. Credit Counselling Services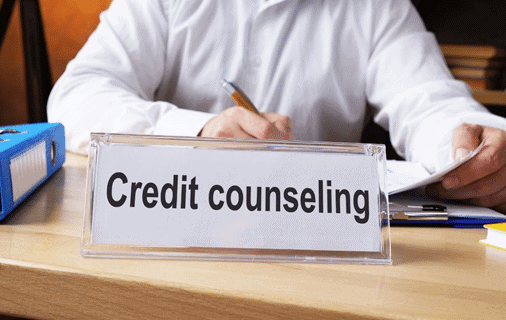 A credit counseling service can facilitate a debt management program when a borrower is in genuine financial distress and unable to make payments for their unsecured debts.
During this process, a credit counsellor will assess your payment capacity to make monthly installment payments.
Credit counselling companies can negotiate a lower interest rate and a longer repayment period to fully settle the amount owed in monthly installments that are within your payment capacity.
Aside from assisting you to negotiate a debt repayment with your creditors, they can also help you make smart and realistic financial planning to help you with proper budgeting.
Additionally, a credit counseling service can also offer a wide variety of financial education services.
Whether you want to get out of debt or simply become financially savvy, a credit counselling service can also be a good option for debt settlement.
3. Government Approved Debt Settlement Program through a Debt Relief Provider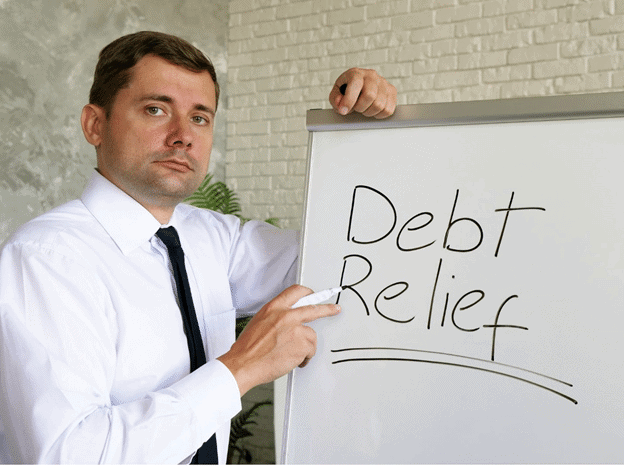 It is the best debt settlement program if you have over $10,000 worth of debt from Credit Cards, Personal Loans, Car Loans, Taxes, CERB, HST, 407, Household Bills, Payday Loans, and Student Loan. A debt relief company can offer to consolidate all your debts into one single monthly payment that will be easier for you to keep track of.
With this program, your debt can be reduced by up to 50%-75% from the original amount and the rest is eliminated. This debt consolidation program will help you stop harassing collection calls, wage garnishment, and possible lawsuits from creditors or collection agencies.
Additionally, the accumulating interest from all your debt will stop which will make it easier for you to repay the debt. This is all negotiated by a debt relief company that will act on your behalf to get the approval from your creditors.
Many Canadians take advantage of this program because of the benefits it provides. Also, it is the safest program to secure your assets compared to other debt settlement programs.
Debt Settlement Made for You
If you are ready to take a debt settlement program or if you are still unsure what option is right for you, talk to us. We can help you understand which program would best suit your financial situation. To be able to provide you the right and efficient debt relief option, our team of debt specialists will assess your financial status including your income, total debt owed, credit score, and other factors that will affect your application to settle your debt.
Our years of experience in the field have helped us establish strong relationships with creditors. This helps us make better negotiations to get the best deal for you. Get a free consultation, just click on the button below.
We understand COVID is still a threat, don't worry you don't need to leave your home to discuss your options. Our free consultation can be done through phone call or zoom.

Read through our hundreds of 5-star google reviews at this link to learn more about how we are helping Canadians with efficient debt settlement programs.
"I dealt with Dawn Burke. She was a God send! It is rare to deal with someone who sees you as person in need of some real information. She takes helping people seriously, and gives you honest choices. If you are looking for some advice and some good options, don't hesitate to call her! I'm glad I did!" – Lorraine Hickson
"Connie was So personable and so helpful this came from her heart. I have been so worried and so under pressure dealing with this debt. She is responsive she is knowledgable she's pretty Fessional she is in always a five-star experience." – off to Dubai
Serving These Cities and Surrounding Rural Areas:
Toronto, Mississauga, Scarborough, Brampton, Vaughan, North York, Markham, Oakville, Pickering, Ajax, Whitby, Richmond Hill, Newmarket, Caledon, Burlington, Etobicoke, St. Catharines–Niagara, Montreal, Vancouver, Calgary, Edmonton, Ottawa-Gatineau, Winnipeg, Quebec City, Hamilton, Kitchener, London, Victoria, Halifax, Oshawa, Windsor, Saskatoon, St. Katherines-Niagara Falls, Regina, St. John's, Kelowna, Barrie, Sherbrooke, Guelph, Abbotsford, Kingston, Kanata, Trois-Rivières, Moncton, Chicoutimi–Jonquière, Milton, Red Deer, Brantford, Thunder Bay, White Rock, Nanaimo, Sudbury, Lethbridge, Saint-Jean-sur-Richelieu, Peterborough, Kamloops, Saint-Jérôme, Chilliwack, Sarnia, Châteauguay, Drummondville, Belleville, Fort McMurray, Sault Ste. Marie, Prince George, Medicine Hat, Welland–Pelham, Grande Prairie, Airdrie, Granby, Fredericton, Saint John, Beloeil, North Bay, Saint-Hyacinthe, Brandon, Vernon, Cornwall, Joliette, Courtenay, Charlottetown, Victoriaville, Chatham, Georgetown, St. Thomas, Woodstock, Bowmanville, Salaberry-de-Valleyfield, Shawinigan, Rimouski, Spruce Grove, Sorel, Campbell River, Prince Albert, Penticton, Mission, Leamington, Moose Jaw, Stouffville, Lloydminster, Orillia, Stratford, Orangeville, Cape Breton–Sydney, Bradford, Leduc, Timmins, Okotoks, Saint-Georges, Keswick–Elmhurst Beach, Bolton, Val-d'Or, Cochrane, Quispamsis–Rothesay, Midland, Innisfil, Owen Sound, Brockville, Fergus, Lindsay, Collingwood, Cobourg, Alliston, Wasaga Beach, Valley East, Pembroke, Tillsonburg, Port Colborne, Fort Erie, Strathroy