Learn how to reduce your debt by 50-80% within 5-7 days
No contact details required to find out if you qualify
Best Debt Consolidation Program in Ontario,
Your Road To A Debt-Free Life
Find out how our Clients saved up to 75% of their debts with our personalized Debt Consolidation Program from our Team of Expert Debt Consultants.
We help people reduce or eliminate Credit Card Debts, Personal Loans, Car Loans, Taxes, HST, 407, Household Bills, Payday Loans.

We donate $1 for every consultation.
Gain Control Of Your Finances Again!
We offer Debt Consolidation Program in Ontario specifically tailor-fitted to your current financial situation.
Consolidate all your debts into one reduced payment each month. Your Credit Card Debts, Personal Loans, Car Loans, Taxes, HST, 407, Household Bills, Payday Loans into one easy and affordable monthly payment.
A DEBT-FREE JOURNEY MADE EASY FOR YOU:
If you live in Ontario and have over $10,000 worth of debts, you must know this information.
1. Try our Free Debt Consolidation Calculator
2. Talk to our Debt Specialists
3. We'll do all the work 
4. Reduce your Payments with a personalized Debt Relief Option
5. Submit your Debt Consolidation Approval to your creditors
6. Get Approved
7. Start paying your debt at a more affordable amount
8. Be Debt Free
Most Ontarians are choosing our Debt Consolidation Program as their debt relief option. Don't miss out and talk to our debt specialists to know how we can help you save as much as 75% of your debts and be debt-free again. Try our Debt Consolidation Calculator now. Jennifer Chenier
I was lost ... single mom... off due to Covid for 3 months .. did what it took to pay bills and look after my kids... and left with nothing but a tonne of debt I could not keep up with 😢. And then ....I met Connie.. Connie gave me my life back. The entire experience was like talking to my mother. She was full of compassion and knowledge and took me under her wing for this entire process. She turned tears into smiles and hope . She reassured me.. and made me feel like it was Going to be ok. I can't thank her and the team (Paul) enough for helping me through this . I highly recommend National Debt Services to anyone looking for help with their debt . Start living again ❤️. Thanks Connie Jen Katherina Preston
"So glad I finally had the courage to make the call" Suma was amazing.. she guided me through my options and got the answers to all my questions. By the end of our very first phone conversation I had hope again...finally...no more sleepless nights worrying my debt ....Thank you National Debt Relief Services Chris V
I would just like to thank Suma for really making feel comfortable throughout this entire process. Everyone tells you to watch out for gimmicks, quick fixes, and everything else that comes with Debt. Ive had other companies who had made promises and under delivered. However Suma and her team are quick to provide the right answers and guide everyone in a way towards better credit. She has made it seamless with great communication and availability. I have personally referred her to several of my closest friends and i would recommend her to anyone else looking for consolidation.
Want to know why many Ontarians are choosing debt consolidation program as their debt relief option?
Click the button below to know more about the amazing Government-Approved Debt Consolidation Program and it's great benefits.
No contact details required to find out if you qualify

We donate $1 for every valid consultation.
Are you looking for the ultimate answer on how you can:
Pay off your debts faster (Credit Card Debts, Personal Loans, Car Loans, Taxes, HST, 407, Household Bills, Payday Loans)
Reduce the Interest Rates of your debts
Lower down your debt's monthly payments
Get out of Debt
Stop Wage Garnishment
Never pay interest again
Pay 0% interest with our Government-Approved Program
Yes, if you have more than $10,000 worth of debt on Credit Card Debts, Personal Loans, Car Loans, Taxes, HST, 407, Household Bills, Payday Loans in total, you qualify. You must know this information if you have more than $10,000 worth of debt in Ontario. You will live a better life by being debt-free. 100% Free Consultation and everything can be done from home.
Available to Ontario Residents only.
With our Debt Consolidation Programs designed to help you cut off portion of your debts for easier repayments, your debt problems can be solved.
Start today by getting your Free Savings Estimate below. A specialist from National Debt Relief Services in Ontario will discuss your options.
We will help you compare
the options and savings of all formal debt relief programs available to you.
No contact details required to find out if you qualify

We donate $1 for every consultation.
Frequently Asked Questions
Why Choose National Debt Relief Services?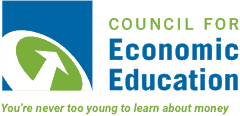 Proud to support financial literacy education
See What Our Customers Have To Say
I've been working with Allicia Macdonald shes very professional and sweet. I cant thank her enough for helping me rebuild my life. Thank you so much.
Today I had a wonderful experience with Rachael, she was Very professional I was very happy with what we talked about today she was very Caring I highly recommend national debt relief services hundred percent😃
Jennifer Magill
18/09/2020
Brittany was awesome, she explained everything clearly and offered solutions every step of the way. It's always nice to hear that you could do this or that, I didn't feel forced to do anything and was able to decide clearly. Thank you 🙏🏼
This company will work with you and through any difficulties that may arise. They actually hold themselves accountable, how refreshing during troubling economic times.
I have a great experience working with Suma, she work me through the program, takes her time to explain everything to me about how the program work, what I need to do from start to end of the process. I'm so thankful to God for sending an angel Suma to help relief my debt. It's a great company to work with. I will recommend this program for anyone in debt like me.
Donna Hutchings
18/09/2020
Connie B. was absolutely awesome! She explained everything in detail to me. Very professional to work with and takes the time with you. She really has compassion. So glad she helped me out. Thank you
Joel has made this so simple and effortless he made sure i was well informed and making the right decisions for my situation i would recommend joel at national dept Relief to anyone in hardship with there bills thanks alot joel i really appreciate everything you have done for me thanks!! 5 stars for sure! and its chad ball not my mom lynn lol
I had a great experience with Brittany, so helpful and understanding. Never felt like I was being pressured or rushed into anything. She was always there with answers to my questions. Thanks for all the help and peace of mind you helped me achieve.
Amber-lyn Miller
17/09/2020
Let's Just Put It Simple....... Not All Hero's Wear Caps........I spoke with Suma over a fairly lengthy period of time because of my busy schedule and lack of free time on my part, and she was not only extremely patient and understanding, but also beyond helpful And informative. Any question I had and no matter how many times she had to explain it to me she took her time to make sure I completely understood every single step and process before she moved on to the next thing. I have been so stressed out and worked up about my debt and trying to figure out how to fix it all since I know I will not be returning to work at all in the future because of medical issues and being 26 with that realization makes things just that more stressful but Suma made everything so easy and my payments are $100 a month for less then 5 years with no interest or penalties for early pay off. I'm so glad that I didn't settle with some other place that was asking for $350 + a month for 7-12 years and paying off early would cost you more.
Jessica Preston
17/09/2020
Caroline F. was phenomenal, she was so helpful, understanding and compassionate. Caroline did not make me feel bad for my mistakes, she was supportive and caring, she helped me through this dark time in my life I'm so incredibly happy I crossed paths with her. Thank you Caroline for being so wonderful to me! <3
Plus we give back with every customer.

We donate $1 for every consultation.
We Help Over 200+ Ontario Clients Per Day
We're here to help you consolidate your debt.
Get a free savings estimate today. There is no obligation.

We donate $1 for every consultation.