In Canada, there are laws that govern how a debt collection process should be fairly performed. In this article we'll summarize the process that you, as a debtor, can expect if you live in Canada and know your rights while dealing with a debt collection agency.
Before we go through the debt collection process, you must first know your rights when dealing with a collection agency. Before a lending institution writes off your account records, they will try to collect as much money as possible. They often use a collections agency to do the work for them.
After you sign our debt relief program and we have saved you up to 75% of the original amount, there are 3 other benefits you will enjoy, we send out a legal letter to all your creditors, and it becomes ILLEGAL for them to contact you via phone, SMS, or email and try to collect money that you have already settled. Leave your debt to us, and continue your life. We will make your life stress-free, and you will sleep better.
THIS IS A GOVERNMENT APPROVED PROCESS that will stop debt collectors immediately!
Know Your Rights When Dealing with Collection Agencies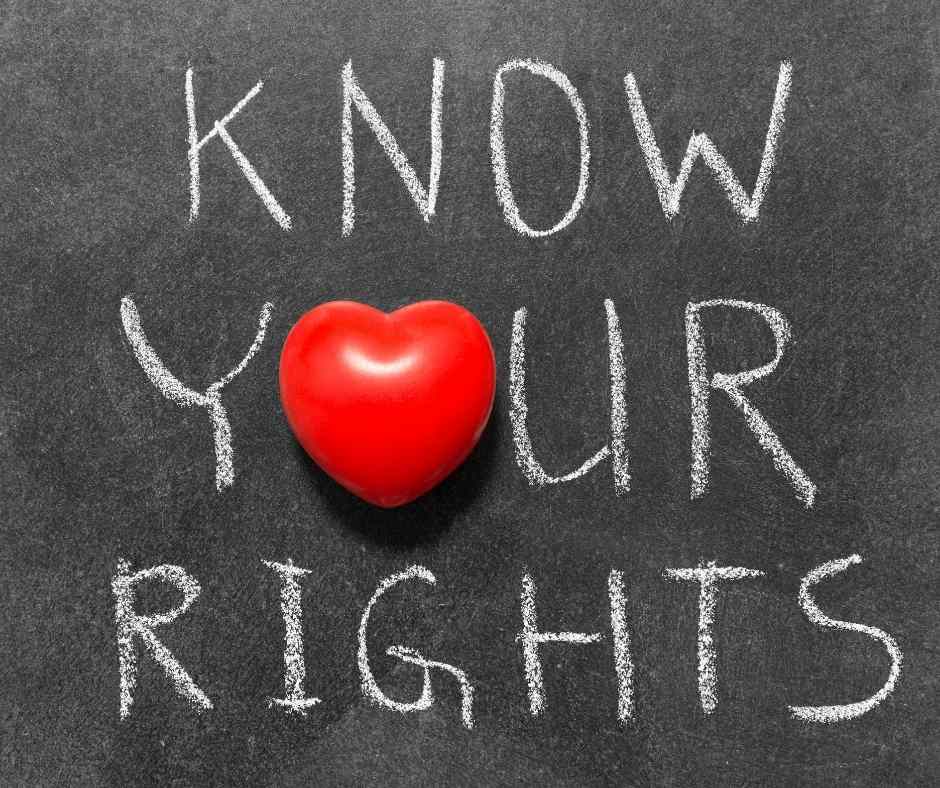 Below are some of the actions collection agencies can undertake to attempt to collect payment from you. It is best to understand the steps they follow when collecting money from you so you don't get overwhelmed.
Learn more information about your rights as a debtor when dealing with collection agencies, read on.
Written Notice
Before a Collection Agency gets in contact with you to demand payment, they will send you a notice by mail or email. The letter you will receive will contain information such as the name of the collection agency and the lending institution you owe money from, the details of your debt (amount, type of product you owe), and a message stating the authority given to the agency to demand payment of your debt.
Read this document to know more about your rights in case there are discrepancies with the information provided in the letter.
Initial Contact
After 6 calendar days from the date the letter was sent, the collection agency will contact you to attempt to collect payment. You can expect 3 maximum number of collection calls within 7 days. They cannot contact you more than 3 times unless there is an agreement between you and the agency to discuss payment options.
In any case that you have not received the written notice, you must immediately inform the collection agency on the first interaction. Below are the actions a collection agency can and can't do, know your rights below:
Collection Agencies Dos and Don'ts, When Attempting to Collect Payment
Collection agencies are only allowed to contact you from 7 a.m. to 9 p.m. (Monday to Saturday).
On Sunday, they can only contact you between 1 p.m. to 5 p.m.
They should not contact you during the Holidays.
They are not allowed to intimidate you by using profane, threatening language.
Not allowed to force you to pay.
Now allowed to provide false information to mislead you.
They cannot continue to contact you if you are disputing a debt, and the matter has to be brought to court.
If an agency employs 10 or more collectors, they can record every single phone call.
Will My Employer Be Contacted?
It happens when your employer has guaranteed to pay the debt, and the purpose of the contact is about that guarantee. This also happens if you have permitted to allow the agency to contact your employer. They can also contact your employer to confirm your employment; this usually includes your Job Title and the address of the company you work for.
If you have a wage garnishment or an automatic salary deduction, this can also be a reason the Collection Agency might contact your employer.
Can Collection Agency Contact my Family or Friends?
Parts of your rights when dealing with collection agencies is your privacy. However, it is possible if the person being contacted has guaranteed to pay the debt or if the reason for the call is about the guarantee.
If you can't be contacted by the agency, they may attempt to contact someone related to you to gain information about you and your contact details.
Paying Your Debt Through a Collection Agency
If you can afford to pay your debt in full at once, you must do so. This is the easiest way to stop the collector from bothering you. However, in most cases, debtors can't pay the amount in full, or sometimes they require more time to pay. In this situation, you may ask for a payment arrangement with the collection agency to pay the debt in installments.
Legal Action
Collection Agencies will notify you first before they can send a recommendation to your Creditor to take legal action if you fail to adhere to the payment arrangements set by them.
Once the lending institution you owe money from has taken legal action against you, a collection agency must stop contacting you unless you consent or request them to do so. You may also hire a lawyer to communicate with the collection agency on your behalf.
Debt Consolidation vs Collection Agencies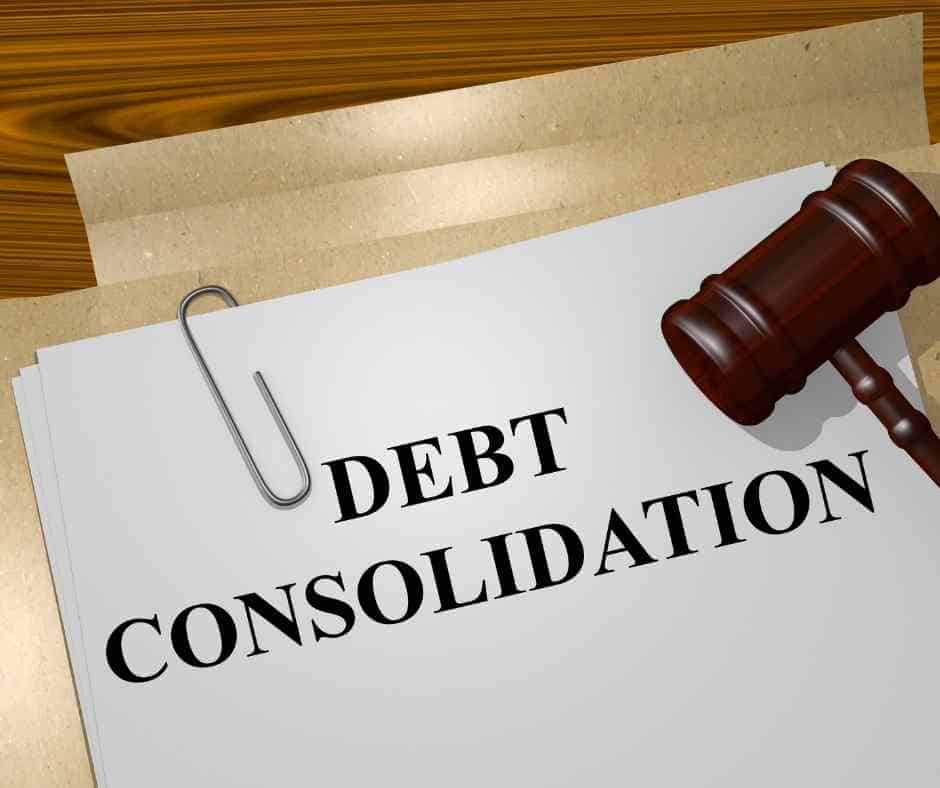 If you are dealing with multiple, huge debts, then debt consolidation is the best option for you. This is a government-approved debt relief program where we will combine all your debts into one affordable monthly payment.
This will help you eliminate or reduce your debt by up to 80%. Some of the advantages of debt consolidation are:
It will freeze all interests from all debts
Stop all collection calls from the collectors
No more legal actions or lawsuits
Stop wage garnishment
0% Interest
Secure your assets
At National Debt Relief Services, we will provide you Free Consultation to help you create the best debt relief options available that can eliminate your debt and deal with any collection agencies. You are eligible if you owe more than $10,000 worth of debts from Credit Cards, Personal Loans, Car Loans, Taxes, HST, 407, CERB, Business Debt, Household Bills, Payday Loan, Student Loan, you need to know this information now.
We understand and value your safety; all this can be done over the phone or via Zoom. Give us a few minutes of your time, and we will make sure that it is worth it.
✅Free, personalized debt relief plans
✅Zero upfront fees until debt is resolved
✅Deferred payment options available due to Covid-19
For the past decade, National Debt Relief has helped thousands of clients resolve over $5 billion in debt and feel the relief of financial independence.
Click below for a free quote and a personalized debt relief plan from a Certified Debt Specialist!
Check out our Google Reviews at this link to learn more about how we helped thousands of Canadians get out of debt and live the life they deserve.
"Having to make some of the hardest decisions in the past couple of months to start my life over. Dawn was there, very understanding, very knowledgeable, and worked to get me to a new happy place. I would recommend Dawn to anyone having financial burden" – Kelly Herron
"Triple A service from Dionne , she was easy to talk with, very knowledgeable about the services and extremely professional." – Sandra Reece
Serving These Cities and Surrounding Rural Areas:
Toronto, Mississauga, Scarborough, Brampton, Vaughan, North York, Markham, Oakville, Pickering, Ajax, Whitby, Richmond Hill, Newmarket, Caledon, Burlington, Etobicoke, St. Catharines–Niagara, Montreal, Vancouver, Calgary, Edmonton, Ottawa-Gatineau, Winnipeg, Quebec City, Hamilton, Kitchener, London, Victoria, Halifax, Oshawa, Windsor, Saskatoon, St. Katherines-Niagara Falls, Regina, St. John's, Kelowna, Barrie, Sherbrooke, Guelph, Abbotsford, Kingston, Kanata, Trois-Rivières, Moncton, Chicoutimi–Jonquière, Milton, Red Deer, Brantford, Thunder Bay, White Rock, Nanaimo, Sudbury, Lethbridge, Saint-Jean-sur-Richelieu, Peterborough, Kamloops, Saint-Jérôme, Chilliwack, Sarnia, Châteauguay, Drummondville, Belleville, Fort McMurray, Sault Ste. Marie, Prince George, Medicine Hat, Welland–Pelham, Grande Prairie, Airdrie, Granby, Fredericton, Saint John, Beloeil, North Bay, Saint-Hyacinthe, Brandon, Vernon, Cornwall, Joliette, Courtenay, Charlottetown, Victoriaville, Chatham, Georgetown, St. Thomas, Woodstock, Bowmanville, Salaberry-de-Valleyfield, Shawinigan, Rimouski, Spruce Grove, Sorel, Campbell River, Prince Albert, Penticton, Mission, Leamington, Moose Jaw, Stouffville, Lloydminster, Orillia, Stratford, Orangeville, Cape Breton–Sydney, Bradford, Leduc, Timmins, Okotoks, Saint-Georges, Keswick–Elmhurst Beach, Bolton, Val-d'Or, Cochrane, Quispamsis–Rothesay, Midland, Innisfil, Owen Sound, Brockville, Fergus, Lindsay, Collingwood, Cobourg, Alliston, Wasaga Beach, Valley East, Pembroke, Tillsonburg, Port Colborne, Fort Erie, Strathroy