If you are living in Canada and are looking for a debt solution, we can help. Do you owe more than $10,000 worth of debt? This is information you must know about. Continue reading to learn about these Canada debt solutions.
Whether it's auto repairs, shopping, travels, medications, or sometimes unforeseen life circumstances; most of us spend more than what we earn at some point in our lives. Often times we lose track of our finances and this could lead to more debt in the future. 
 Common Types of Debt:
Out of all debts and credit lines; credit cards are the one that has the highest interest rates. It's too easy to fall into a debt trap with credit cards because of its ease of use and convenience to carry around when going out. It's also known that credit cards have a lot of fees such as cash advance fees, late fees, over-limit fees, balance transfer fees, annual fees, and more. Once the interest charges accumulate, it becomes difficult for a person to pay off credit card debt.
If you went on renovating your house or bought a car, chances are you have taken a personal loan. This type of loan can be applicable to anything but is very easy to turn into debt. Paying this type of loan not quickly enough can give you a huge headache as it can accumulate a good amount of interest if not paid soon.
One of the most attractive types of loans you can take advantage of very easily. This is a type of short-term loan which offers a quick fix solution to your financial needs. The downside of this is you get an extraordinarily high fee. You should only apply for this loan if you don't have any other alternatives.
Most of the time, car loans are secured with the vehicle you are purchasing hence the lending institution has the right to repossess the vehicle in the event you are not able to continue paying. Some car dealers will offer easy approvals but could hit you back with a very high-interest rate.
Some tax debt loans may offer financial support to help keep the CRA away. Taking out a loan to cover your tax obligation may seem like a reliable solution, be aware; you are just temporarily enjoying debt relief. Like other loans, you will have to pay interests, and additional fees.
Canada Debt Solutions Options:
1. Counseling
If you are unsure about what are your options and what you can do to stop your debt from piling up, a financial counselor can help. You can seek debt counseling from various organizations or credit advice groups who can help you understand your situation and provide you the right advice.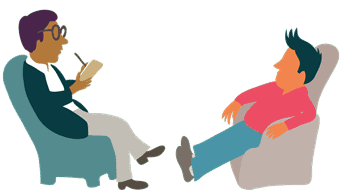 All debt management and financial planning start with debt counseling. It is the right way to assess your situation, with the help of a specialist who sees your finances from an expert perspective so you can get reliable advice on how to go about it.
A financial counselor can provide you guidance on budgeting, financial planning, debt management, and laws that relate to having debt and its consequences. Talking to a financial counselor will not have an impact on your credit rating, nor your creditors will notice it.
2. Balance Transfer for Credit Cards
This is the most common solution if you are having multiple credit card debts and want to consolidate them into one. However, this solution will only transfer your debt to another credit card. If you find a better interest rate offer from another credit card company, this is the way to go. Some credit cards generate high-interest rates over time and could lead to more debt. Transferring your high-interest credit cards to a much lower one is a smart step in stopping a snowballing credit card debt.

Simplifying your credit card debt repayments can be considered a relief as well. Some banks will lure you into an offer giving you a very attractive 0% interest rate if you transfer your credit card debt. But this zero-percent promo is not permanent, this will last a maximum of 6-24 months.
You may feel relief by just paying the minimum monthly payments. This could sound great for a short period of time, that is why it is being encouraged that you should take this opportunity to spend less and pay as much as you can to pay off the debt before it starts incurring new interests.
3. Debt Consolidation (Best Debt Solution You Must Know About)
If you have over $10,000 worth of debt (Credit Cards, Personal Loans, Car Loans, Personal Taxes, CERB, HSTs, 407s, Household Bills, Payday Loan, Student Loan), you are eligible to reduce and eliminate your debt by up to 50%-75%. This is a government-approved program that will help you get out of debt fast and easily.
We will help you merge your debt into a single and affordable monthly payment. You only pay a fraction of what is originally owed making you debt-free in as fast as 12 months. Our team of professional debt consultants will create a personalized debt relief and consolidation plan based on your financial capacity and goals.
Speak to us now by clicking the button below to get a free consultation and learn more about our personalized debt consolidation program.
No More Sleepless Nights, We Guarantee Peace of Mind!
National Relief Services; Canada's Trusted Debt and Hardship Relief Company is ready to serve 24/7 for anyone living in Canada and suffering from debt problems. We have hundreds of 5-start Google Review ratings; you may read our client testimonials at this link.
Get a Free Consultation, no obligation, no risks, and no commitments. Use our free debt savings calculator to get started and know how much you can save in just minutes. Even if you don't use our service, you will know valuable information about a government-approved debt relief program that you can take advantage of in the future. You will also help and contribute to our dedication to giving back to the community; we donate $1 to Sick Kids for every successful 15-minute free consultation.
Get access to this amazing program and its benefits by talking to us. No need to go to our office, we can provide free consultation thru phone call or zoom at the comfort of your home.
Click below for a free quote and a personalized debt relief plan from a Certified Debt Specialist!
We care for your health and safety, stay home and get your free consultation via phone call or zoom.
Serving These Cities and Surrounding Rural Areas:                                                           
Toronto, Mississauga, Scarborough, Brampton, Vaughan, North York, Markham, Oakville, Pickering, Ajax, Whitby, Richmond Hill, Newmarket, Caledon, Burlington, Etobicoke, St. Catharines–Niagara, Montreal, Vancouver, Calgary, Edmonton, Ottawa-Gatineau, Winnipeg, Quebec City, Hamilton, Kitchener, London, Victoria, Halifax, Oshawa, Windsor, Saskatoon, St. Katherines-Niagara Falls, Regina, St. John's, Kelowna, Barrie, Sherbrooke, Guelph, Abbotsford, Kingston, Kanata, Trois-Rivières, Moncton, Chicoutimi–Jonquière, Milton, Red Deer, Brantford, Thunder Bay, White Rock, Nanaimo, Sudbury, Lethbridge, Saint-Jean-sur-Richelieu, Peterborough, Kamloops, Saint-Jérôme, Chilliwack, Sarnia, Châteauguay, Drummondville, Belleville, Fort McMurray, Sault Ste. Marie, Prince George, Medicine Hat, Welland–Pelham, Grande Prairie, Airdrie, Granby, Fredericton, Saint John, Beloeil, North Bay, Saint-Hyacinthe, Brandon, Vernon, Cornwall, Joliette, Courtenay, Charlottetown, Victoriaville, Chatham, Georgetown, St. Thomas, Woodstock, Bowmanville, Salaberry-de-Valleyfield, Shawinigan, Rimouski, Spruce Grove, Sorel, Campbell River, Prince Albert, Penticton, Mission, Leamington, Moose Jaw, Stouffville, Lloydminster, Orillia, Stratford, Orangeville, Cape Breton–Sydney, Bradford, Leduc, Timmins, Okotoks, Saint-Georges, Keswick–Elmhurst Beach, Bolton, Val-d'Or, Cochrane, Quispamsis–Rothesay, Midland, Innisfil, Owen Sound, Brockville, Fergus, Lindsay, Collingwood, Cobourg, Alliston, Wasaga Beach, Valley East, Pembroke, Tillsonburg, Port Colborne, Fort Erie, Strathroy