Canada Revenue Agency (CRA) is a strong and powerful government agency that administers taxes in Canadian provinces and territories. The power that CRA has to execute debt collection is intimidating, it includes freezing of bank accounts, wage garnishments, and worst – taking possession of your assets.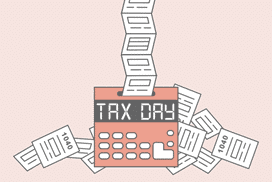 While this can sound alarming if you have huge tax or CRA debt (including CERB), there is a way to deal with it. We will go over the ways of dealing with it and how to stop CRA debt in Canada.

How CRA Perform Debt Collection
Having debt from CRA is totally different from having debt from other financial institutions. CRA has the power to perform aggressive debt collection in Canada.
CRA has been known to have a very aggressive debt collections department. The longer you keep your CRA debt unpaid, the nastier your situation will be.
Other creditors might consider lowering your interest or reducing your debt amount to lessen the risk of you going on default, but CRA is empowered by federal laws to collect on your debt. It will collect differently compared to your creditors; they will not accept less than what is owed.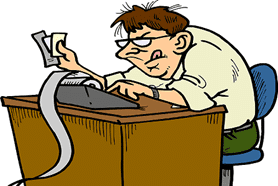 CRA agents are well-aware of how powerful the agency is and utilize this to influence how they negotiate and deal with debtors. Most people who are contacted by CRA agents would just agree to the payment plans to avoid wage garnishments, freezing of bank accounts, and seizing of assets. Unfortunately, this results in most people falling more in debt especially when they fail to honor the terms CRA has stipulated.
When it comes to negotiating a payment plan to pay off your debt with CRA, it's best to have a trusted organization like us to help you get the support you need and the debt relief options that you deserve.
You don't need to leave your home to talk to us. Simply click on the below button to get your free consultation via zoom or phone call.

Our team is composed of expert debt specialists who are knowledgeable in dealing with debts and have already established a strong relationship with most creditors therefore we know exactly what they want and how to negotiate on your behalf.
Dealing with CRA Debt Collections
Now that you are experiencing debt collection from CRA, it is smart to make your move immediately and take necessary precautions not just wait for them to keep on contacting you. Below are steps you can take to be one step ahead and find the best way to stop CRA debt in Canada.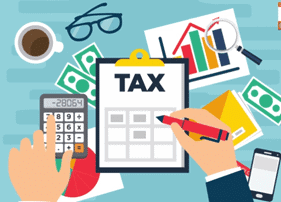 1. Know your situation
Understand what your current financial status is. This includes knowing how much you owe from the Canada Revenue Agency by getting in touch with a bookkeeper or an accountant. You may also access this information on your own by logging in to your account on the CRA website.
You can also review your past tax returns and ensure that any possible tax deductions are applied if any. This will help lower your debt significantly. There is also an option to request to waive some penalties or interest charges, if eligible, through Taxpayer Relief Provisions.
2. Be aware of Consequences
They can charge you more penalties and interests on your due balances.
If you are not up to date in filing tax returns, CRA may perform an arbitrary assessment for your income tax liability.
CRA has the power to withhold government benefits such as Pension, GST Credits, and tax refunds until the debt is settled.
CRA can garnish your payroll account and/or paycheck directly from your employer without a court order.
3. Get a Debt Consolidation & Stop CRA Debt
To protect yourself against the threat of a CRA collection, debt consolidation can help and easily stop all uncomfortable situations that CRA can bring into your daily life. Debt Consolidation is a government-approved debt relief program that merges debts including CRA Debt or Taxes, CERB, Credit Cards, Personal Loans, Car Loans, HST, 407, Household Bills, Payday Loans, and Student Loan.
A debt consolidation program in Canada can help reduce 50%-75% of your debt depending on the negotiation with your creditors, your financial situation, and the debt relief company you are working with. As Canada's trusted partner in debt relief, we make sure that our clients get a deal that is affordable and sustainable so that your debt-free journey is safe and painless.
With the consolidation program, we stop the following CRA actions:
Wage Garnishment
Harassing Collection Calls
Property or asset seizure
Freezing bank accounts
Additionally, your debt interests will stop; making your debt repayments easier and more affordable. If you are in a huge debt and is behind on your debt payments, you probably have a bad credit score. Our debt consolidation can serve as a credit rebuilding program to help you get a fresh start after completing this government-approved debt relief.
Click below to get a free consultation, no obligation, no commitments and no risks. Stay home, we can discuss your options via phone call or zoom.

"I would just like to thank Caroline for all her help through the whole process. Always available and ready to answer any questions or handle any concerns I may have had. With her help and the help of this program I am able to make much easier payments towards my debt." – Jonathan Cadorin
"Suma was very helpful, informative and responsive. She made me feel very comfortable!" – Marika Wright
Serving These Cities and Surrounding Rural Areas:
Toronto, Mississauga, Scarborough, Brampton, Vaughan, North York, Markham, Oakville, Pickering, Ajax, Whitby, Richmond Hill, Newmarket, Caledon, Burlington, Etobicoke, St. Catharines–Niagara, Montreal, Vancouver, Calgary, Edmonton, Ottawa-Gatineau, Winnipeg, Quebec City, Hamilton, Kitchener, London, Victoria, Halifax, Oshawa, Windsor, Saskatoon, St. Katherines-Niagara Falls, Regina, St. John's, Kelowna, Barrie, Sherbrooke, Guelph, Abbotsford, Kingston, Kanata, Trois-Rivières, Moncton, Chicoutimi–Jonquière, Milton, Red Deer, Brantford, Thunder Bay, White Rock, Nanaimo, Sudbury, Lethbridge, Saint-Jean-sur-Richelieu, Peterborough, Kamloops, Saint-Jérôme, Chilliwack, Sarnia, Châteauguay, Drummondville, Belleville, Fort McMurray, Sault Ste. Marie, Prince George, Medicine Hat, Welland–Pelham, Grande Prairie, Airdrie, Granby, Fredericton, Saint John, Beloeil, North Bay, Saint-Hyacinthe, Brandon, Vernon, Cornwall, Joliette, Courtenay, Charlottetown, Victoriaville, Chatham, Georgetown, St. Thomas, Woodstock, Bowmanville, Salaberry-de-Valleyfield, Shawinigan, Rimouski, Spruce Grove, Sorel, Campbell River, Prince Albert, Penticton, Mission, Leamington, Moose Jaw, Stouffville, Lloydminster, Orillia, Stratford, Orangeville, Cape Breton–Sydney, Bradford, Leduc, Timmins, Okotoks, Saint-Georges, Keswick–Elmhurst Beach, Bolton, Val-d'Or, Cochrane, Quispamsis–Rothesay, Midland, Innisfil, Owen Sound, Brockville, Fergus, Lindsay, Collingwood, Cobourg, Alliston, Wasaga Beach, Valley East, Pembroke, Tillsonburg, Port Colborne, Fort Erie, Strathroy